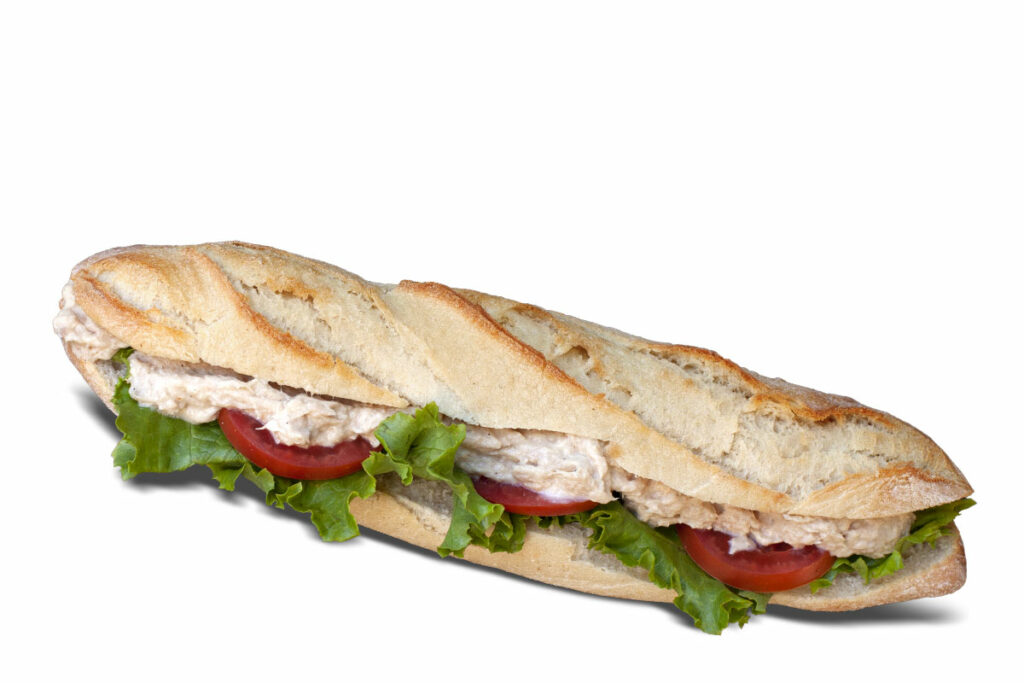 Albacore Tuna Sandwich
Albacore tuna salad mixed with mayonnaise, lettuce, and tomato on a traditional baguette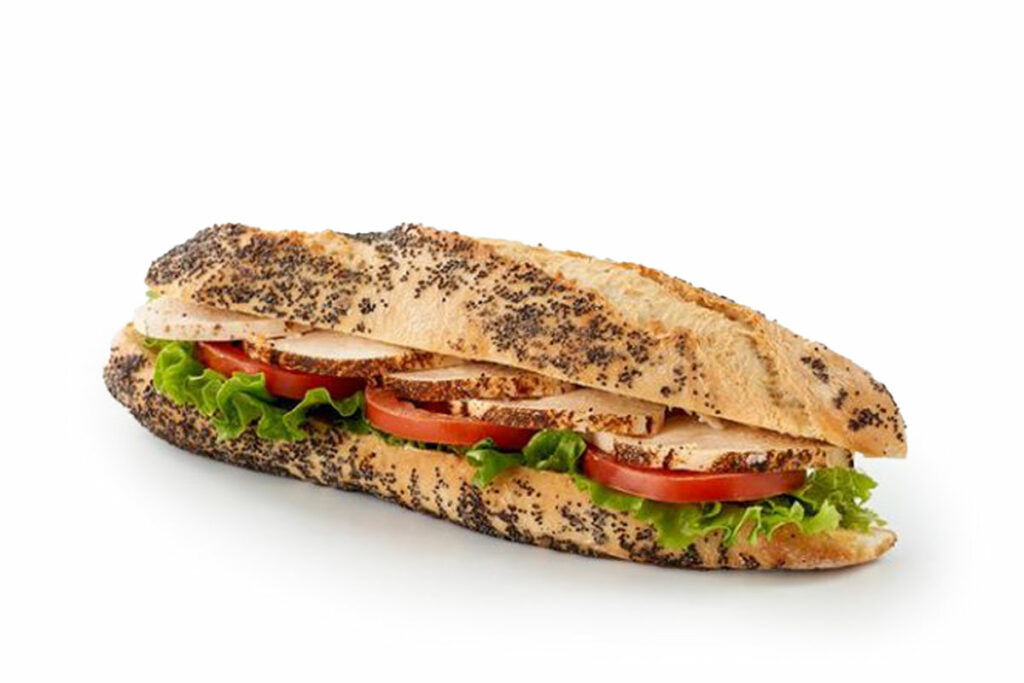 Chicken, Tomato, & Mozzarella on Poppy Seed Baguette
Grilled chicken, fresh mozzarella, lettuce, tomato, and pesto sauce on a poppy seed baguette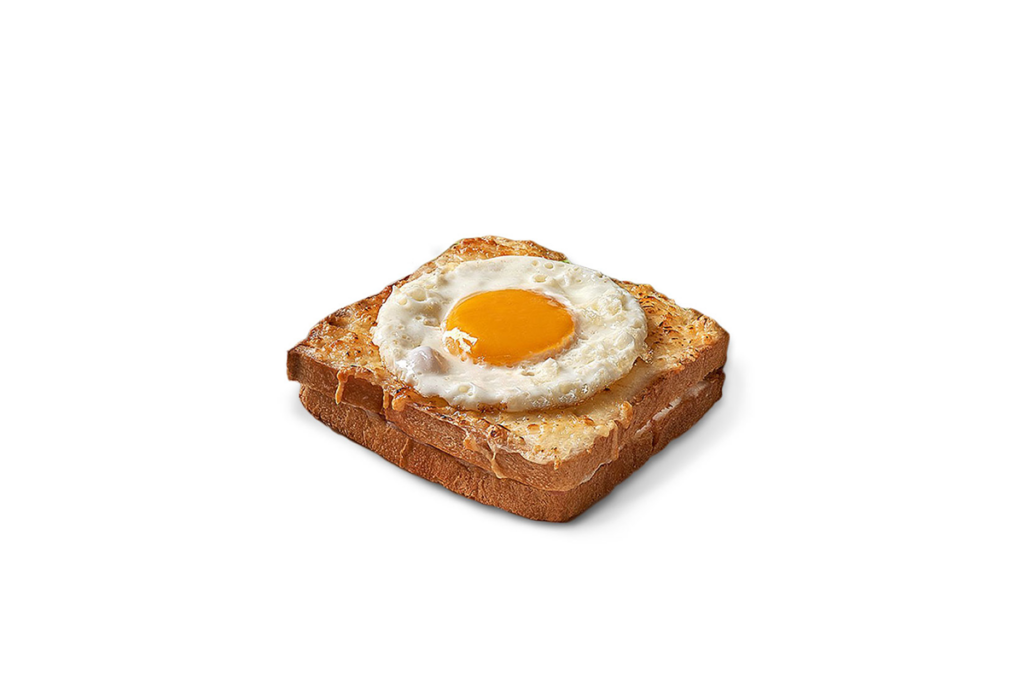 Croque madame
Paris ham, Swiss cheese, and bechamel sauce between two crispy slices of bread topped with a fried egg, served with a side salad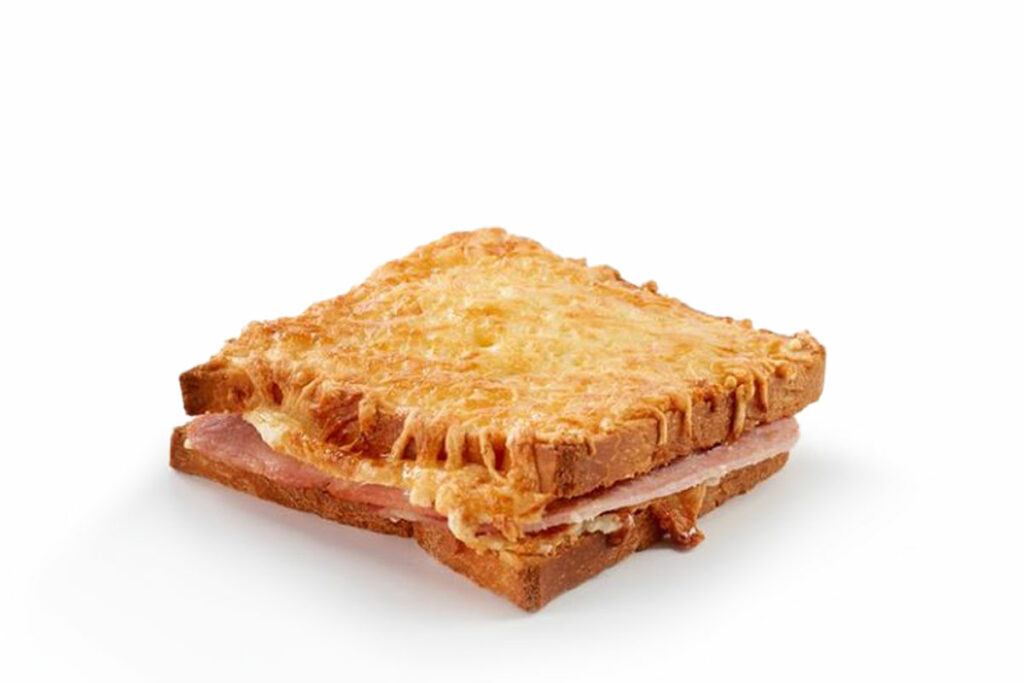 Croque-monsieur
Paris ham, Swiss cheese, and cream on a toasted traditional bread, served with a side salad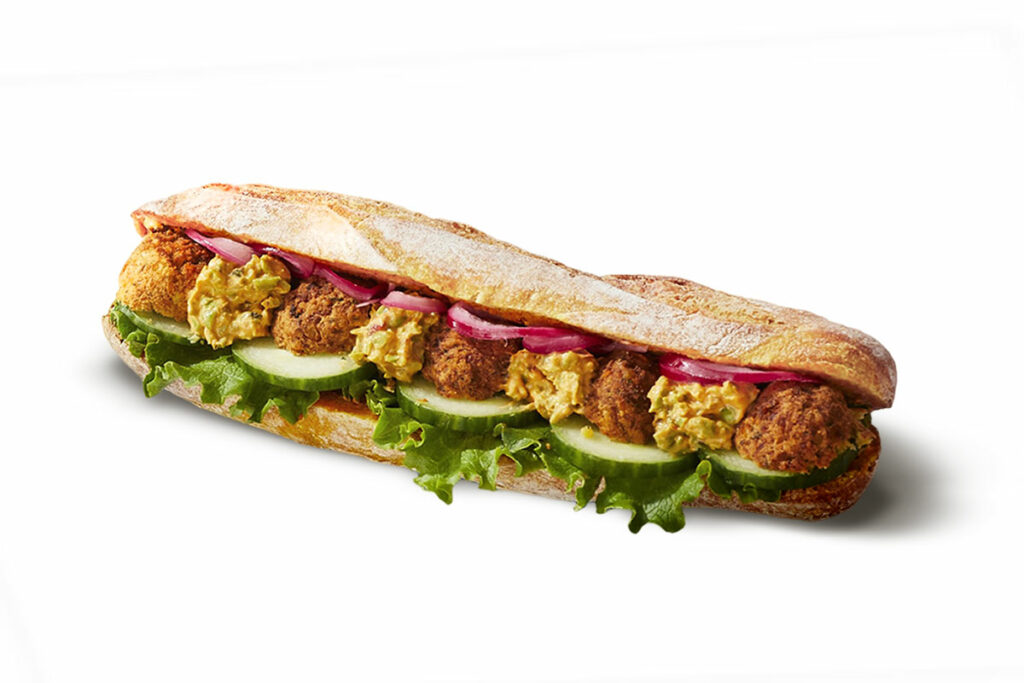 Falafel & Harissa Baguette
Falafel, harissa, onions, lettuce, cucumbers, and tahini sauce on a plain baguette. Vegetarians love it!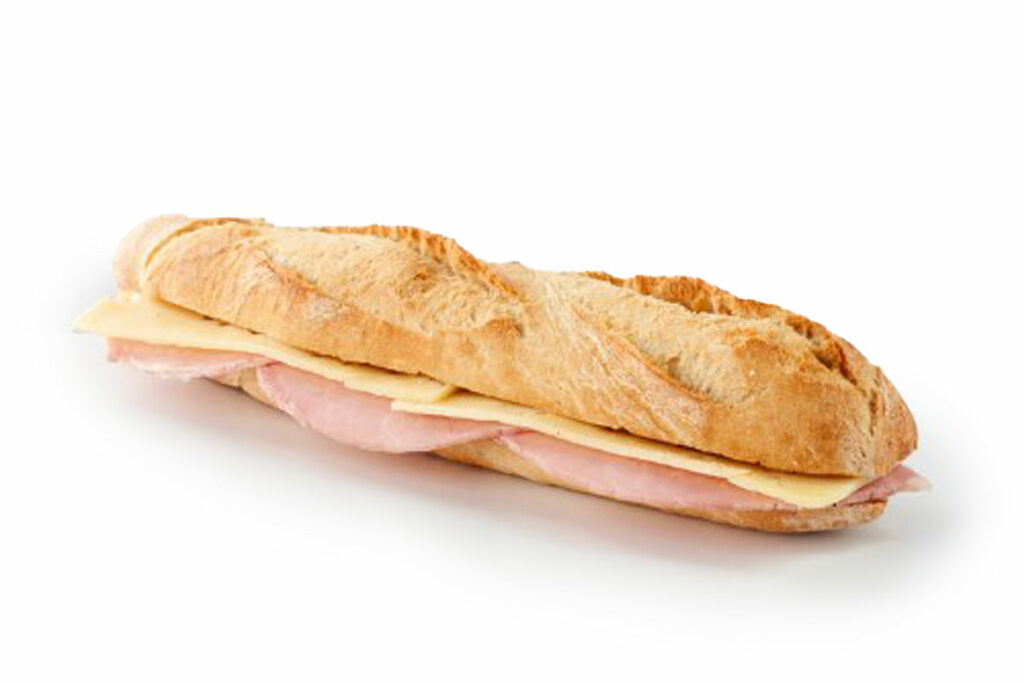 Paris Ham & Cheese Sandwich
Paris ham, Swiss cheese, and butter spread on a traditional baguette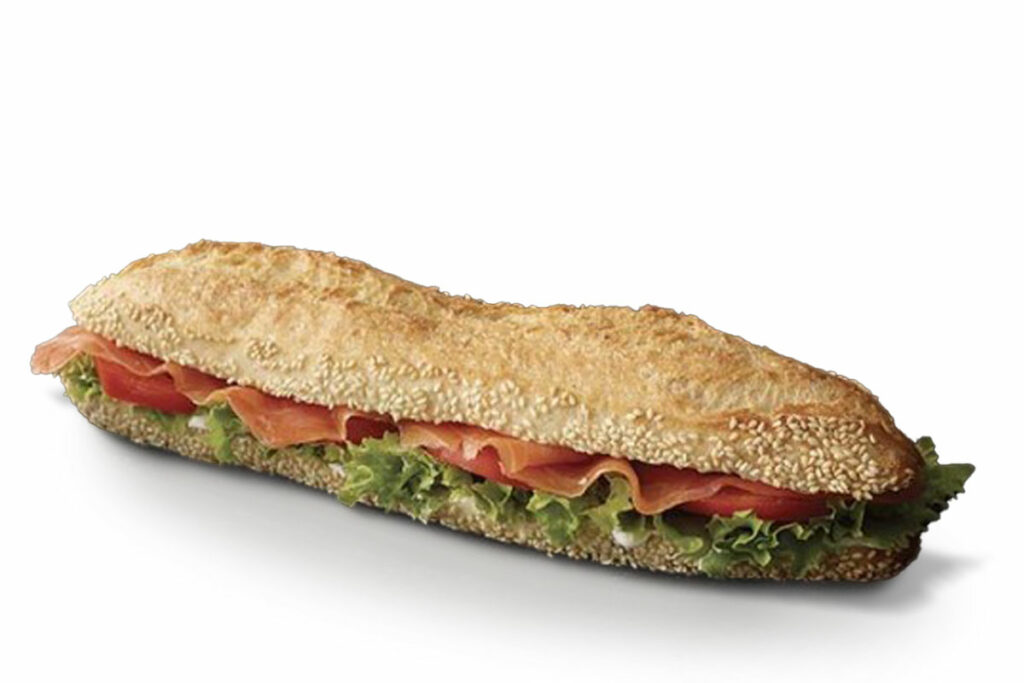 Smoked Salmon Sandwich
Smoked salmon, tomato, lettuce, and lemon spread on a sesame seed baguette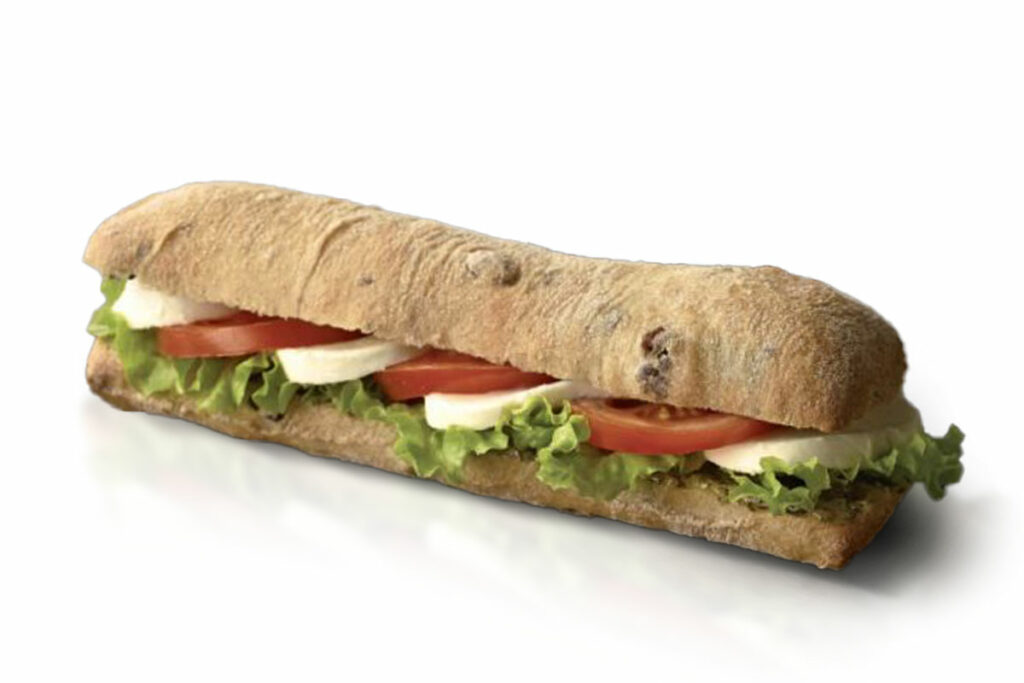 Tomato & Mozzarella Sandwich (V)
Fresh mozzarella, lettuce, tomato & pesto sauce on mixed olive bread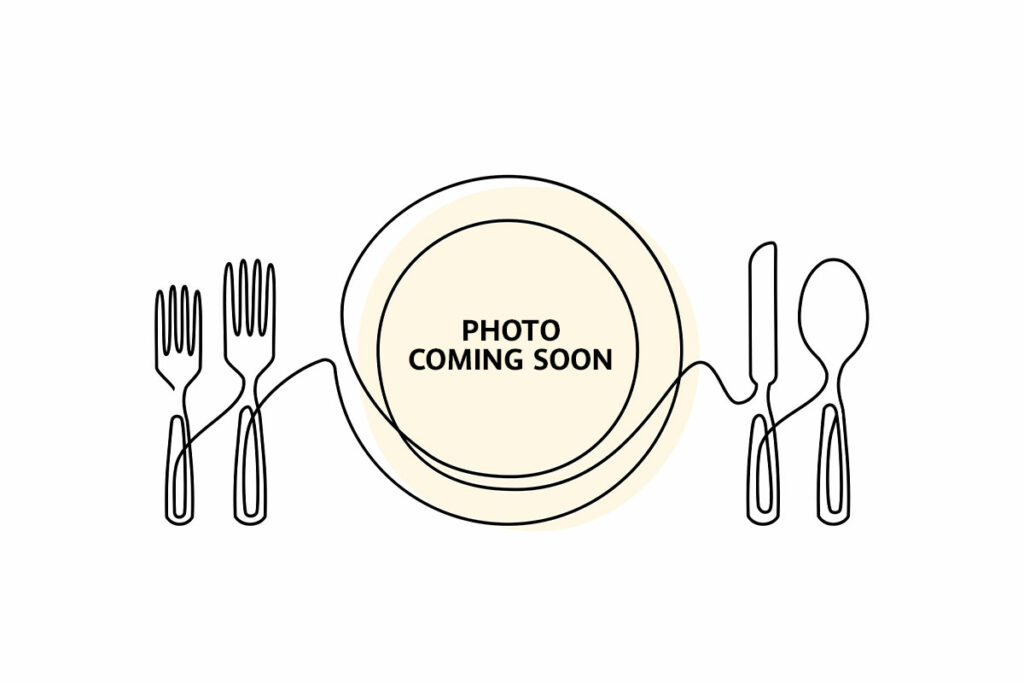 Turkey Panini Sandwich
Sliced turkey, cheese, tomatoes, and lettuce on a fresh baguette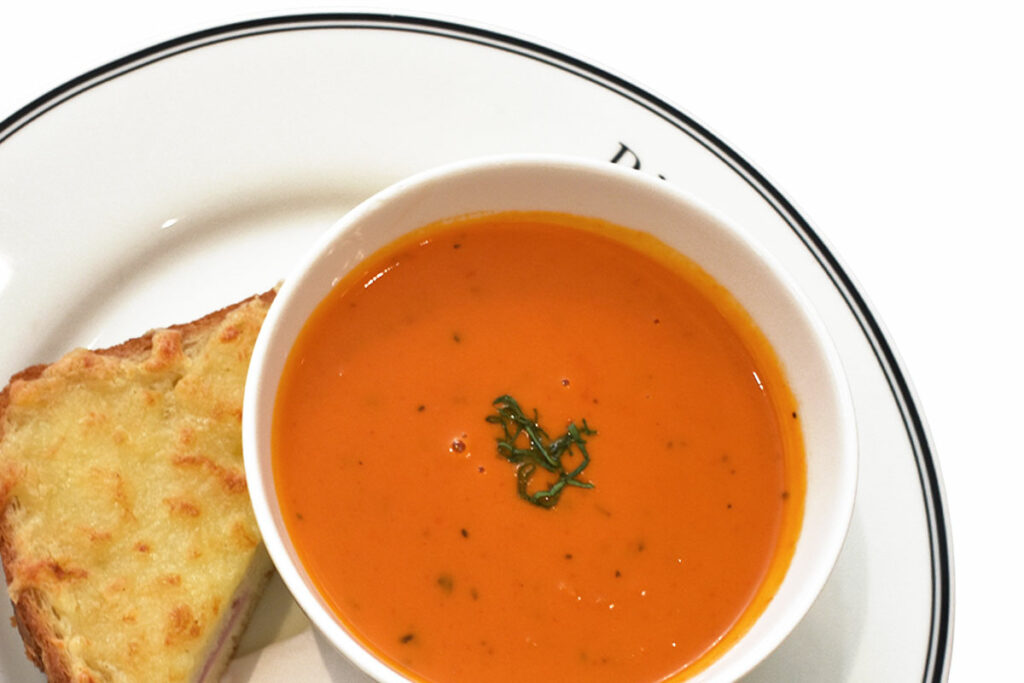 1/2 Croque Monsieur & Soup
Half a Paris ham, Swiss cheese, and cream on a toasted traditional bread, served with a cup of soup
Custom Sandwiches - Make it your way!